Over the last few years, I've heard of several of our colleagues dying.
Each time, I know, there is a back story related to how those individual therapists planned . . . or didn't plan for their wishes concerning the continuity of client care.
Every professional code of ethics for mental health professionals in the United States references in one way or another the need to make provisions for your clients and the transfer of your records in case of your incapacitation, death, or unexplained and prolonged absence.
When my colleague and friend, Catherine Wilson offered to write a guest post on this topic following the loss of her colleague and friend, I eagerly accepted hoping we can all learn from her experience.
A Guest Post
by
Catherine Wilson, MA, LPC, NCC
A Sudden Death
Last January a close friend of mine, Grant Tschetter, died. 
He was also a Licensed Professional Counselor and had a small private practice very similar to my own.   
When he died, another counselor, Denya, and I were independent contractors seeing clients through Grant's practice.
Although we were grieving for our friend, we also immediately realized that someone needed to take care of his clients – quickly.  
We knew his family wouldn't have the energy to do this and it needed to be professional counselors that took care of them anyway.  
As soon as we could, we did the best we could. 
Over time we learned that there isn't a lot of information or step-by-step guidance yet for therapists about what needs to be done in the days and weeks following a therapist's death.
Resources about the specifics of doing this are hard to come by so here I am . . . writing a blog post for each of you to provide the resource I needed seven months ago.
After Grant died, I talked to a lot of people and asked a lot of questions.
I hope that the things I've listed below are helpful to each of you should you find yourself in a similar position.
The Deceased Therapist's Family
Get in touch with the family of the deceased and offer assistance as soon as possible.
Most counselors I've talked to know that if someone has to step in to take care of another professional's private practice, her clients, and their records, it legally and ethically needs to be another mental health professional.
Families don't typically know this.  
Besides, the grieving family has plenty to deal with already.
Amanda, Grant's daughter was assumed to be the primary person handling her father's affairs; up until his death, she had no reason to even consider these things.  
But, of course, she did know that her father's clients needed to be taken care of in a respectful manner.
Together, Amanda, Denya and I worked together to accomplish that.
Self-Care Now
I'm going to mention self-care sooner rather than later.
That's because this is a huge task for anyone; and, it's particularly difficult if you are grieving like Denya and I were. 
Step up your self-care activities – whatever they are. 
There is a lot of work to be done.
A Sign on the Door
As soon as possible, hang a sign on the entrance to the deceased therapist's practice to advise clients that their counselor is not available and who to call for information. 
Denya was able to do this the day after Grant died.
However, several clients had already been to the office for their scheduled appointments and at that time had no way to know what had happened.
We also changed Grant's voice mail greeting and added a note to his website to prevent people from taking the time to consider Grant as a potential counselor.
Current Clients
In order to identify and notify the clients that are expecting to have appointments in the upcoming days and weeks, you will need to have access to the deceased therapist's calendar / schedule.
Know now that making these calls is difficult. 
(Denya made almost all of these calls to Grant's clients and I still can't imagine how hard this was for her.)
To be grieving while also trying to help clients who are shocked and distressed by the news you give them, is just beyond difficult.
Did I mention already . . . "self-care . . . self-care . . . self-care?"  
If someone other than you is receiving calls from clients, that person will need to let clients know how to get in touch with you so that you can break the news to them and provide support for them.
Thankfully, Amanda, Denya and I were able to share information quickly and easily in the weeks and months following Grant's death.
Billing Needs
You will also need to determine if someone was authorized to bill for the practice, if the billing was up-to-date, and to identify any incomplete billing that needs to be processed.
Complete these tasks as quickly as possible in order to maximize collection of any outstanding debts.
The grieving family may need to provide you with access to the deceased's computer, passwords, records and possibly the therapist's phone system.
Notifying Clients
We chose to notify each of Grant's clients who had been seen by him in the four months leading up to his death unless records clearly indicated that a client had completed their clinical work with him.  
We also concluded that clients who had not been seen during that four-month period had likely terminated with Grant even if it wasn't clearly stated in his clinical record.
To be clear, it wasn't a legal guideline or rule suggested by a professional organization or governing body; instead, it was simply our judgement call to choose that time frame.
Funeral or Memorial Services
Clients are grieving as well and many are likely to want to come to the funeral or memorial services. 
Grant's family was gracious enough to welcome all of his clients who wanted to attend. 
In fact, additional space had to be opened up to allow room for everyone who chose to attend his service.  
And, I believe it was truly a testament to the impact this man had on the people he encountered in his life.
These were some of the immediate needs that we addressed after Grant passed away. 
Grief Support for Clients
About three weeks after Grant died, Denya and I held two grief support groups for his former clients in case they felt it would be helpful to them. 
We didn't get a lot of people at either of these groups but we felt it was important to offer it for clients that could be struggling with his death.
Based on our personal ethics, both Denya and I created a list of several counselors in the area to refer Grant's clients to; we used therapists who were on the various insurance panels, EAP provider lists, and Medicaid provider lists that Grant had participated in. 
This required quite a few phone calls to check availability and to advise those counselors of the situation in case Grant's clients called. 
Custody of Client Records
It's possible that decisions made about the business will determine who becomes custodian of the client files.
However, it is legally and ethically required that the custodian be another mental health professional so that record retention and access as well as other ethical considerations are honored. 
If requests for records are received, carefully review the records in case anything needs to be redacted.  
Did you know you may have a right and / or duty to redact portions of a client's record?  
And, by the way, do you know about redacting pens? 
Should you have questions about how and when to redact information, consult your attorney.
Keep or Sell the Practice
In the days and weeks after a therapist's death, there are also other tasks that may need to be taken care of. 
These won't all be necessary in every situation but may be helpful to consider.
If the deceased counselor has signed a lease for her office, the terms of the lease should be known and understood by everyone involved. 
I recently signed a lease for a new office location and it is apparently standard to have in a lease that the lessee's heirs inherit it—and yes, they inherit the ongoing costs, too!  
If there isn't a professional will to direct the family about these matters, this decision becomes much more complicated.
If the business is being dissolved, this could create a financial hardship for the family of the deceased.
Will they keep the practice and run it with other counselors seeing the existing clients? 
Do they want to transfer the business to someone? 
Should they sell it? 
Dissolve it?    You may be able to support the family by recommending an attorney to assist them in making informed decisions related to this.
The decisions made by the family can impact other decisions made later such as closing bank accounts, cancelling the entities' National Provider Identifier (NPI) or Employer Identification Number (EIN), keeping the phone number, keeping the website, etc. 
Third Parties
Some states require that third parties be notified in the event of a health care provider's death.  
These third parties may include
Individual and group NPI's (in order to prevent fraudulent billing – this form was difficult for me to find, so I've included a link to the form that needs to be used;
Your state licensing board;
Employee Assistance Programs (EAPs);
Victim's compensation; and,
Unfortunately this, too, is a time consuming process and you have several choices about how to notify these entities.
You may contact these by phone (and should anticipate a lengthy wait on hold), email, or snail mail.
Note that each one may require slight different sets of information about the deceased.
Although we hope it doesn't happen any time soon, most of us would like to make this process as easy as possible on our family and colleagues. 
Steps Every Therapist Should Take
Here are a few things you can do to help your clients, family, and colleagues after your death:</p
Create a professional will.
Include information about where and how to access client files as well as what you prefer to be done with your clients and business, the names and numbers of trusted colleagues who would be willing to help if you are incapacitated or die. 
You should also pre-arrange and assign a custodian for your files.  It is critical that you speak with any colleagues you may name in these documents to be certain that they each agree to act in this capacity for you.
One of the most helpful things Grant had was a list of his business-related passwords.  I can't even begin to describe how helpful this was as it allowed us to check billing status, access email, access his website, etc. Make a list of all your passwords, tell your executor where it is, and keep it updated. 
As we checked to see which of Grant's clients were active, which were on his calendar, and as requests for records came in, we realized how important it is to have good documentation.  For example, I realized there were a few things I needed to do differently in my own files going forward. One of those is to record billing information in each client file. Having this information along with all the releasable documents (clinical intake assessment, treatment plan, discharge summary if they are inactive, legal/signed documents) is extremely helpful to those who need to be able to step in and fully understand the client's status.
Final Thoughts
Have any of you been in this situation?
Are there things I've left out that you think might be helpful to consider?
If so, I hope you'll share your thoughts below!
I hope you never need this information.
However, for those of you who will at some point have to navigate these waters, I hope you find this useful.
In remembrance of Grant Tschetter, a dear friend and colleague, one of the kindest and gentlest persons I have ever known. 
He may not exist with us here anymore but he isn't gone and is still helping people with the lasting influence he has had on their lives.  Including mine. 
He would want us to always remember that each of us can be . . . Stronger Every Day.
_______________________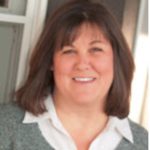 Cathy Wilson, LPC is the owner of LifePaths Counseling, a private practice with locations in Littleton and Centennial, Colorado where she and her staff provide support and guidance to clients of all ages helping them to build resilience, improve well-being, and bring positive
change to their lives.