Colette Binger of Ridott, Illinois is expanding her practice to include consulting.  She wrote in asking what should be included in her consulting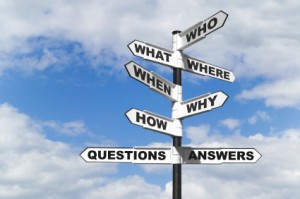 contracts.
Here are the categories that I consider when I offer contractual services:
Services to be provided including specifications / proposal, if applicable;
Reports and presentations to be included;
Where services will take place i.e. on client's premises or on consultant's premises;
Any other special arrangements;
Beginning date;
Target completion date;
Fees specified per hour / day / other – consider including maximum number of individuals to be worked with;
Total estimated fee / cost;
Other costs (specify what for);
Amount of advance retainer amount;
Specify terms for balance to be paid;
Notes, remarks, and special provisions, if any;
A place for consultant to sign and date; and,
A place for client to sign and date.
After you develop your consulting contract, be sure you take your contract to an attorney for review.  (I didn't do this and unknowingly signed a non-compete clause that was perfectly enforceable – and not in my best interest – in the state of Colorado.)
Never sign a contract that has not been reviewed by an attorney in the state where your services will be provided.
Related articles by Zemanta