Did you know that as a mental health professional, you are ethically required to vet the professionals that you refer your clients to?
I'll bet they didn't tell you that in graduate school – at least not directly. 
That's why I'm always amazed at my colleagues who post things like "I'm looking for a licensed therapist in Florida who is on United Health Care's panel to refer a 10 year old boy with Bipolar Disorder to."
What I'm really thinking is "ARE YOU KIDDING ME?!"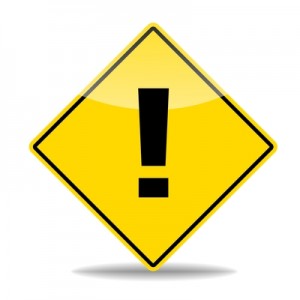 That may fly for your managed care company. Remember? 
Their code of ethics and priorities are not the same as yours.
However, you should know that according to Barton Bernstien, JD, LMSW and other mental health attorneys that I have spoken to, there have been suits of malpractice won against mental health professionals for making referrals to poorly vetted professionals.
What's an ethical psychotherapist to do?  Here's what I recommend:
Keeping your client's clinical needs in mind, always recommend to the best professionals that you can.  After all, isn't that what you would want as a consumer?
Know who you are referring to.
Give your client all the information that you can to help him make an informed choice.
Don't blindly choose from a list or a "directory" of providers.
Verify the credentials of the professional that you are referring to.
Only refer to professionals that you know to be ethical and competent.
And, most importantly, don't refer to someone if you are not willing to bet your license on the professional that you are referring to!
Here's the deal . . . .
Our clients trust us. 
They believe that we have their best interest at heart. 
To throw a dart into the online directory and then refer to that professional with no additional knowledge is like throwing your client to the wolves. 
Think about it! 
How many therapists do you know who exaggerate their skills, are clueless about their limitations, or make blatantly false claims about their results?
Perhaps you noticed . . . this is just one more reason that networking both online and face to face is part of any responsible mental health professional's job. 
It's how we meet, learn about, and responsibly expand our resources for our clients.
That's how I go about vetting a potential referral. Do you have additional steps to take when vetting your referrals?
[A special "thank you" to the Private Practice Network of Denver's rich online discussion on this topic earlier this month.  It was the inspiration for this post.]
SaveSave
SaveSave
SaveSave
SaveSave
SaveSave