There are times when I stumble across a blogger – usually a psychotherapist who blogs – whose words just speak to me and whose turn of a phrase resonates so deeply that it takes my breath away.  That's how it was when I dropped in to the blog Labyrinth Healing to check out Ann Stonebraker.
Ann is a gal who frequently stops by to comment and join in the discussions here at Private Practice from the Inside Out.  And, on a hunch (without knowing much about her at all) I invited her to guest post here . . . just because she writes from the heart. I had no idea what she would write about but I knew it would be relevant to you . . . and to me. And, as the Buddhist saying goes . . . "When the student is ready . . . the teacher appears." For those who are ready . . . here is your next step.
___________________
A Guest Post by Ann Stonebraker
Are you having a green day?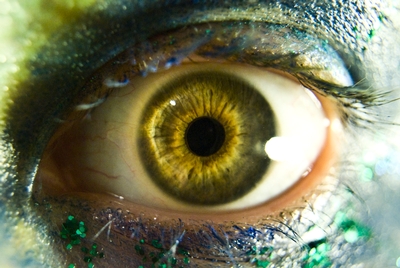 You know the kind I mean.  I'm talking about the one where you get online to do a quick email check before work and find yourself inundated with news of other people's brilliant personal and professional plans.
A quick trip to Twitter yields news of approximately eighty different and fascinating projects from close colleagues, distant peers, and your great Aunt Jane.  (She may be more into knitting than psychotherapy, but at least she's getting something done.  Even if it is a chartreuse afghan.)
Facebook is brimming with everyone else's happiness—vacation plans, weddings, home purchases, promotions.  People seem expansive, hopeful, and busy with exciting plans.  As you read, you feel more and more diminished.
"A vacation.  That might be nice," you think to yourself.  "But I don't have the time / money / opportunity to have a vacation.  There's too much to get done still."
Feeling discouraged, you take a break from working online and look at today's to-do list.  It looks about as appetizing as last week's leftovers.
In the pit of your stomach, you feel the stirrings of an anxious and unwelcome feeling.
Green days.  Jealous days.  It's when nothing wants to get done and you feel uninspired or discouraged in your efforts.
You worry about all the people who did it better and got there first.
It's incredibly demoralizing.  I should know!  I've had my fair share of green days in my first year of private practice.
Green Grows
What's to be done with such a tricky feeling?  It's like an unwelcome house guest, arriving unexpectedly and refusing to leave.
Fortunately, there is a neat and tidy remedy for all of this.  And it might seem a bit counter-intuitive, I know, since there's been so much great press lately about gratitude lists and blogs.  There's even a community gratitude journal here at Private Practice from the Inside Out that you can use to stay motivated and grateful as you grow your practice.
So, in the face of jealousy, you may try to be disciplined and thoughtful, remembering all that you have to be grateful for!
Gratitude is a wonderful practice.  But if you hurry your jealousy off too quickly, you may miss what it has to say.
So, rather than ushering your jealousy off the stage, give it the spotlight for a moment.  It's not being greedy, or mean, or rude.  In fact, it's got something pretty important to tell you.
Your Jealousy Map
I wish I could say this idea was originally mine (hi, jealousy!), but it wasn't.
The notion of a jealousy map comes first from Julia Cameron's The Artist's Way.  If you Google it, you'll find people have adapted this concept in all kinds of useful ways.  I especially like blogger Helen Jane's WHO? / WHY? / NOW WHAT? approach.  It goes like this.
When you realize you're having a green day, take a few minutes to notice WHO? you're feeling jealous of, WHY? you're feeling jealous of them, and then jot down the first NOW WHAT? you can think of.
So, here's one of mine:
WHO? Tamara Suttle
WHY? Her blog has an amazing following and I see her name everywhere
NOW WHAT? She asked me to consider writing a guest post for her blog.  I haven't yet.  I should.  It will help me to build my relationship with her, gain some exposure with her readers, and challenge me to write a post I feel really good sharing.
(Whoa.  How's that for transparency?)
If you're reading this, I'd say my jealousy map took me in a pretty good direction.
Now What?
Building a practice is not for the faint of heart.  It brings up all kinds of big feelings in large quantities and asks you to stretch, bend, and sometimes stagger outside of your comfort zone.
The next time you're having a green day, take heart and know there's a message for you in there somewhere, if you take the time to look for it.
Meanwhile, big thank yous to Helen Jane for introducing me to the jealousy map and to Tamara for giving me a community and a blog I can both not-so-secretly covet and learn from.
_______________

About the Author: Ann Stonebraker is a counselor in Austin, Texas who helps folks quit people-pleasing.  She writes weekly for her own practice blog at Labyrinth Healing, as well as at her latest project, counselinginterns.com, a resource site for counseling students and interns.