Sometimes in trying to get a practice started,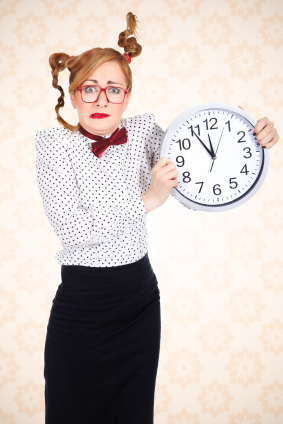 it's easy to overlook logical steps.  Last month, I received a couple of emails from a reader that I'll call "Stephanie."  Stephanie wrote . . .
I am on 13 insurance panels, have been doing everything possible (since April) that I know how to do and have not received one call.

I would do anything to accept private pay.

My unemployment benefits ran out in September and I applied for food stamps yesterday.

I am revising my website for the third time to focus on clients who are ________ and are non compliant in hopes I can market to and get referrals from physicians.

I never thought it would come to this. I am trying not to panic"
And, in a follow up email she wrote . . .
I have not built a referral base. I've been working in agencies with clients who are ________. Not my ideal clients. I only recently returned to the city and know few in private practice. I have been working on marketing 8-12 hrs a day, but not getting 'out there'. I don't know how.

I am changiing my niche to aging and dementia using CBT. Not many therapists do this.

I am 55 and have also tried for 2 years to get a job to sustain me.

I sound pathetic but am not. I am determined to make this private practice work. All I need are five clients to start so I can survive.

I hate the idea of insurance panels but I have no choice. I am desperate.

You can use my note but not my name.

I value any advice you can give and thank you for your kind words."
I thought this might be a good opportunity for you to help Stephanie out.
What is she doing well?
What might be her strengths?
What seems logical to you that she might be missing?
Wiithout any magical solutions, without making anything up, and without adding any information that you have not been given – can you comment on what Stephanie might need to hear and focus on to get her practice on track?
And, what is the logical step that you are missing in your own marketing efforts?