Favorite readers, I know this is a blog focused on helping you build a vibrant private practice but I've had so many new mental health professionals contact me asking for job leads in the State of Colorado so here's what I can tell you . . . .
Colorado is geographically challenged with 90% of it's population living up and down the I-25 corridor.
For nonprofit employers, check out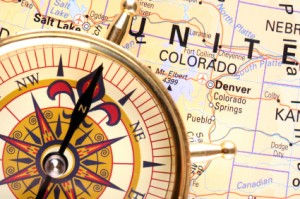 Colorado Nonprofit Association.  This is a fabulous resource.  Take some time to roam around the site.  There's a job board, a resume board, and an events board embedded in the site.  They hold a fall conference that has lots of networking potential.  They also offer training that can be of interest to nonprofits, board development, and individuals.
Here is a list of Colorado Colleges and Career Schools.  I don't know what type of job you are looking for (and, obviously, this list includes many schools that do not have programs that teach mental health professionals).  However, if you are looking to teach in higher education, it's a jumping off place to check out their human resources departments and needs.  And, of course, don't forget to check out  HigherEdJobs.com in Colorado.
Don't forget to hook up with the Colorado Counseling Association.  The professional organization is more active than ever and is looking for ways to support licensed counselors across the state.
Colorado Health Foundation Jobs lists volunteer opportunities (great for networking) as well as job openings.
If you are relocating to the state, by all means, feel free to touch base with me at Tamara at TamaraSuttle dot com.  I'm happy to help you meet the mental health professionals here in Colorado as we build our mental health community!