The CBS Evening News posted an article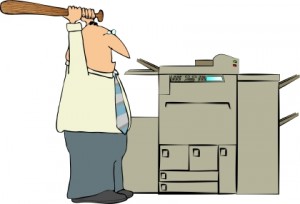 by Armen Keteyian that states . . .
Nearly every digital copier built since 2002 contains a hard drive – like the one on your personal computer – storing an image of every document copied, scanned, or emailed by the machine."
Read this article before you dispose of your old photocopier.  Your clients' privacy, your privacy, and your license depend on it.