If you have chosen to work directly with managed care companies and now find yourself struggling to work effectively with them, you may not be speaking their language.  Theirs is the language of behavioral health care.  As such, it focuses on impairments.
Impairments are behavioral dysfunctions.  They are quantifiable and measurable.
Biopsychological impairments address both the biological and psychological spheres of a client's life and include such things as altered sleep, learning disabilities, and psychotic thought.
Family / significant other impairments are those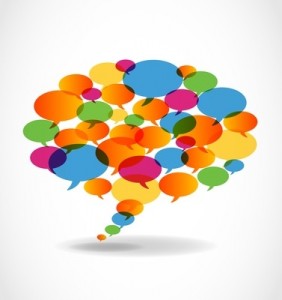 that reference a client's difficulty in relating to significant others such as family or marital dysfunction, emotional / physical trauma as a victim or perpetrator, and even running away from home.
Social / interpersonal impairments are those that address a client's destructive, chaotic, or unmanageable chaotic world.  These impairments may include manipulativeness, uncommunicativeness, egocentricity, or oppositionalism.
Future / achievement impairments refer to a client's ability to hope and plan for the future.  These impairments include hopelessness, inadequate survival or health care skills, and educational performance deficits.
Some managed care companies refer to this list of impairments as a Patient Impairment Profile or PIP.  When I have worked with managed care in the past, I have used the PIP to structure my reviews and negotiations for authorization of care. It is an efficient and professional way to address your concerns in the language that best reflects managed care's concerns.
Here are some recommendations for you to consider when communicating with professionals within the managed care industry about your clients.
Do not provide a lengthy problem list of every concern that you have.
Do provide a list of impairments that you intend to successfully treat.
Start with biopsychological impairments because they carry the most weight with managed care.
Impairments should be consistent with DSM-IV symptomology.
Include any impairment that has the potential to directly impact treatment.
Avoid the use of Axis II diagnoses and V codes whenever possible.
In the world of managed care, clinical / medical necessity is defined by these impairments. It's important for you to know that by the industry standards of managed care, impairments  (and not diagnoses) are the reasons that a client requires treatment. And, it is impairments that are used to determine reimbursements for your fees.  You will not foster good will or bridge the culture gaps with managed care by addressing clinical "issues" that do not easily lend themselves to your treatment or repair. Keep this in mind when you are going back to them to request extending their authorization for your client to continue working with you.
If you are finding this post useful, let me know and I'll share a bit more with you about working with managed care.  And, if I don't hear from you, I'll happily revert back to my managed-care free emphasis in this blog!