One of the choices every practitioner in private practice has to make is how to set your fees.
Karlaye from Arizona writes . . .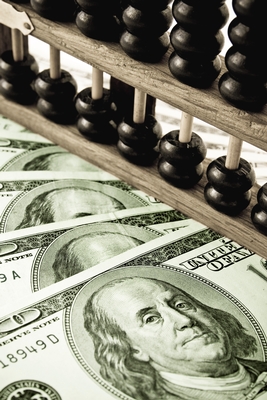 . . . I set my base fee at $ 125 per hour . . . but the insurance companies that I work for set it at $85-95. If I have a private patient, its fine, but when I have a client that wants to use their insurance, I can only set it at that price. Is that correct?"
And, Jason from Colorado asks . . .
Is it OK to charge my cash-paying clients $85 / hour and charge my insurance- paying clients $100 / hour?  It's the only way I can see surviving in this economy."
When setting your fees, you need to be careful.  Health care providers are the most common perpetrators of insurance fraud.  Sometimes such fraud occurs out of greed; however, it is much more likely that you may be engaging in fee-related practices that are illegal and not even know it.
If you have chosen to work with insurance companies, make sure that you are not charging your cash-paying clients a different rate than those who are filing on their insurance. Regardless of your intent, charging different clients different fees for the same service  (based only on whether or not your client pays cash / uses insurance) is not OK.
Here is where I talk about Reduced Fees, Sliding Scales, and Lessons Learned. [Updated 09-09-15]