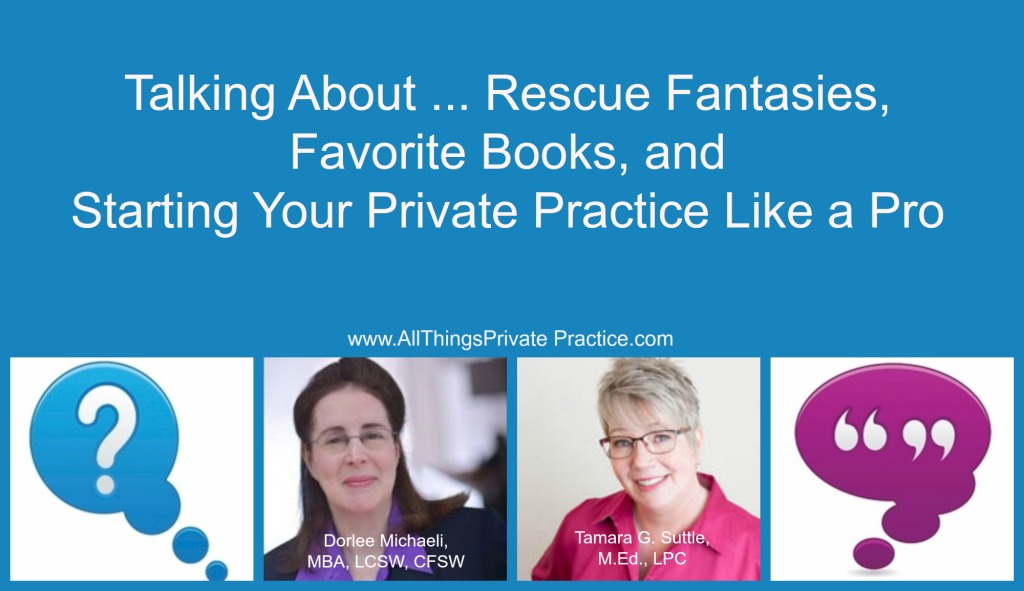 I'm so tickled to have been interviewed today by one of my favorite bloggers, Dorlee Michaeli, MBA, LMSW, CFSW. She has just posted the interview Establish Your Private Practice Like a Pro on her blog Social Work Career.
In this interview I talk about:
my own care-taking and rescue fantasies,
my short list of books for new clinicians to support them in their clinical work,
how I divide up my own workload in my private practice between counseling / clinical supervision and coaching / consulting,
questions you're likely to be asked when interviewing to join a group practice,
books that have helped me grow my business brain,
and more!
I hope you'll take a few minutes to drop in to check it out. Let us know what you think!
While you're at it, make sure you take the time to check out the massive amount of resources she continues to curate for us all!
Remember it's rude to just drop in and lurk so please take a moment to introduce yourself to Dorlee and her peeps on her blog and join the conversations!