Most of the therapists that I work with initially bemoan the  evils of social media.  However it doesn't take long for them to see the benefits of blogging, tweeting, and sharing their best ideas with other therapists and clients.  That's exactly how I met Mari A. Lee, LMFT, CSAT-S.  She reached out through another blogger offering to share her own experience of introducing multiple and passive streams of income into her private practice. 
What I know now that I didn't know in graduate school is that by creating and sustaining multiple and passive streams of income, I am creating more income for me and, equally important, more time and space in my schedule to work with my ideal clients. That's why I am happy to introduce you to Mari and the concepts of multiple and passive streams of income!

_______________
A Guest Post by Mari A. Lee, LMFT, CSAT-S
If you are a therapist, consultant, coach or other professional in the helping industry, you have likely heard about the concept of "multiple income streams."
This blog post discusses how to work smarter not harder by leveraging your knowledge, experience, and expertise into creating your own exciting and profitable income streams.
Therapists who have multiple income streams not only increase their earnings, but also decrease burnout and compassion fatigue as they no longer rely solely on their therapy hour for financial security.
Here is great news for those who are new to this concept.
Creating multiple income streams is not just for the fearless or tearless, the super therapist, the extroverted, or the wonder woman or superman therapist.
It is not reserved for the financial guru, creative genius, or for the marketing or tech wizard.
Any therapist can develop an additional income stream with the right support, information, and some good old-fashioned elbow grease.
Let's get this party started by defining a few important terms and putting some basic math behind each one.
This simple information will help make the formerly mysterious world of multiple income streams clear and accessible to you, so let's dive right in!
Active Income
Active income is your one-on-one delivery of services that you are actively involved in.
For therapists and coaches, this is anytime when we are required to be physically present (e.g. tele-therapy or therapy in your office) with clients.
It also means anytime you are actively working on a project or book.
While active income earning is how most of us were trained to earn a living by our parents, teachers, and society, it is important to remember that at the end of the day there is only one you.
This means that there are only so many days and hours of the week that you are able to work face-to-face or by phone with one-on-one clients or devote to a project.
Creating a practice that is only supported by an active income stream greatly increases the potential for burnout over time.
Here's the Numbers
Let's break this down into dollars and cents. 
For example, if you see 20 fee-for-service clients at $125 per session (Note of Transparency: I charge $185 / session, have always been private pay, do not work with insurance, and work with fewer clients by choice, but that is another blog post for another time!), it will look this way: $125 x 20 = $2,500 gross income for that week (Remember gross is before Uncle Sam gets his cut.)  x 4 weeks is $10,000/gross income for that month.
Sounds great right?
However, remember that you must take out taxes, office expenses, supplies, support, and rent minimally.
That said, my hope and encouragement is that you are also setting aside money each pay period for sick leave and vacation time and paying into a retirement account, too.
And, while we are on the topic of tax deductions, don't forget about factoring in the annual expenses of liability insurance, membership fees, renewing licenses, CEUs, and attending conferences.
So $10,000 gross active income can quickly end up after all of the above deductions and taxes looking closer to $4,500 net active income per month.
Even if this is enough income for you without adding another income stream . . . what happens if you become ill?
How will you support yourself if you are not able to provide in person services for active income?
If that is a concern to you or if you would like to reduce hours and continue bringing in the same income or better yet, if you would like to increase your income, the following information will support this.
Leveraging Your Income
If you are a therapist who runs a group, an intensive outpatient program (IOP), a paid group training, or if you are receiving compensation for group seminars, public speaking, teaching groups, coaching groups, or are facilitating paid training programs such as remote webinars, leading retreats / virtual events – congratulations!
You have created a leveraged income stream for your business.
Though you are required to be physically present for the groups, workshops and speaking gigs, you enjoy a much larger profit return for your time invested.
Dollars and Cents
Let's break this down into dollars and cents using group therapy as a leveraged income stream as an example. 
If you facilitate one 90 minute therapy group for 7 clients at $65 per client, that is $455 for your 90 minutes of time vs. two 45 minute active income sessions at $125 each for your 90 minutes of time at a total of $250.
That's the same amount of time for nearly double the gross income.
For therapists who are charging less than $125/session the profit for leveraging income for group therapy is even greater.
For therapists who charge more for individual sessions, good for you for valuing your expertise and time!
I will not get on my soapbox about fee setting and valuing yourself and our profession in this blog article.
However, even if you are kicking butt, valuing your worth as a therapist, and charging $200 per 45-minute session, you will still make more money in less time by leveraging.
Think of it this way, if you facilitate three 90-minute groups a week, at 6 clients per group, using the formula above, that is an additional $1,365/week or $5,460 net leveraged income (net [corrected 10-07-14] gross = before taxes are withdrawn) per month.
You can reduce your individual hours and see fewer clients just by leveraging your income this way.
And that is just using group therapy as an example of leveraging your income.
Not too shabby!
Passive Streams of Income
A passive stream of income is any person, place or thing that brings money into your business without you being present.
Examples of a passive income stream include book royalties, website product sales, employees, pre-recorded webinars, commissions, and so forth.
The great thing about a passive income stream is that you can make money while you sleep, when you are in session, walking your dog, taking a yoga class, or when you are on vacation.
This can be done by packaging your expertise through CDs, DVDs, e-books, e-courses and other such products.
With a passive income stream your income is not dependent upon you being actively present.
What's not to love?
My Initial Investment
For the sake of transparency and to encourage each of you from my own experience, let's use my e-book, "The Creative Clinician: Exercises and Activities for Clients and Group Therapy" as an example.
My initial start up investment into this product was as follows:
Copy Editor – To ensure book was clean and tight = $500
Graphic Artist – To create beautiful art for exercises/cover = $200
Virtual Assistant – To set up my website store = $100
Shopping cart annual fee to link with PayPal = $150
Taking the above folks out to dinner to celebrate and thank= $200
As you can see my dollar start up investment was just under $1,200.
My time involved was approximately 1 year, at about 3-6 hours of my active time on the project per week, about 2-3 weeks of the month.
If you are tech savvy, a graphic artist, or a cook, you can save some of the above costs.
Because of my busy practice and speaking schedule, and because I am not an artist, can't cook a decent egg, and am not all that tech savvy beyond the basics, I preferred to outsource for time management, as well as to ensure that my project was supported by awesome professionals.
This helped create an e-book I am deeply proud of.
Was It Worth It?
I priced "The Creative Clinician: Exercises and Activities for Clients and Group Therapy" at $39.95 per book and decided I would sell it directly through my website.
I collect all gross passive income minus the nominal PayPal fee and taxes.
The e-book includes 31 exercises to support therapists and their work with clients and groups – everything from anger, communication, family of origin, guided imagery, boundaries, inner child and you name it!
This breaks down to about $1.25 per exercise, and as a bonus I give full copyright permission to every single therapist who purchases.
This means that they can use the exercises with as many clients, couples and groups as they wish for as many years as they wish.
Pretty good deal for a $1.25 per exercise!
It is nice to wake up in the morning and have passive income waiting in my PayPal account for me.
So, I can hear your wheels turning.
How did this passive income investment pay off for Miss Mari, or what was my ROI i.e. Return on Investmen?
After triple checking everything for the 100th time (well, more like the 20th time), I took a deep breath, sent out my e-book announcement, and I launched "The Creative Clinician" in February of this year (2014).
Like many folks, I had my own fears and vulnerabilities in putting my finished project out into the world.
"Will my colleagues like this and find it to be of support?"
I fretted to myself. They sure did! In my first week I sold 100 copies – more than tripling my initial financial investment.
And, I am pleased and humbled to share that as word got out, and after great reviews, as of September 2014 I have sold 300 copies of The Creative Clinician –whoo hoo for passive income!
As you can see my investment has re-paid itself 10 fold.
The other gift has been honoring a project that was near and dear to my heart in creating an e-book to support colleagues and the good work they are doing with their clients.
 In Support of Your Dream
To re-cap, think multiple income streams as many little streams of dollars flowing into your "body of water" i.e. your practice/bank account with the biggest streams coming in from leveraged and passive income.
Some advantages of creating multiple or passive income streams are:
Get paid even when you're not working with therapy clients
Moving past the standard 45- 50 minute therapy session
See less clients and maximize your time with leveraging [more money less face-to-face time]
Less burnout, more "you time"
Honoring your creative spirit
Make money if you are sick and cannot work, or when on vacation
Create financial security
Brand yourself
As we wrap up our conversation on multiple streams of income, I want to encourage each one of you to honor that little idea that has been fluttering around your heart and soul for a while.
Write down a plan, trust yourself, and then do one small step each day to support that dream.
If I can do it, then so can you!
About the Author:  Mari A. Lee, LMFT, CSAT-S is a Licensed Marriage and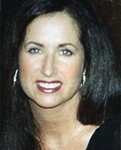 Family Therapist, a Certified Sex Addiction Therapist and Supervisor, and the founder of Growth Counseling Services, a private practice recovery center located in Glendora, California. Mari is recognized for her ground breaking clinical work with spouses and partners of sex addicts, as well as her work with male and female sex, love and pornography addicts.

SaveSave
SaveSave
SaveSave
SaveSave
SaveSave
SaveSave