What Our Professional Associations Say . . . .
According to the American Counseling Association's Code of Ethics (A.10.b),
In establishing fees for professional counseling services, counselors consider
the financial status of clients and locality. In the event that the established
fee structure is inappropriate for a client, counselors assist clients
in attempting to find comparable services of acceptable cost."
The American Psychological Association's Code of Ethics (6.04-d) states only that
If limitations to services can be anticipated because of limitations in financing, this is discussed with the recipient of services as early as is feasible."
And the National Association of Social Workers Code of Ethics (1.13 – a) directs members that
When setting fees, social workers should ensure that the fees are fair, reasonable, and commensurate with the services performed. Consideration should be given to clients' ability to pay."
******************************
Those are hardly the detailed guidelines that help us figure out what to do when clients lose their jobs due to downsizing or their children are diagnosed with catastrophic illnesses.  Over the years, I've tried several things with varying degrees of success . . . .

Sliding Fees
I started off in the field of mental health by working in community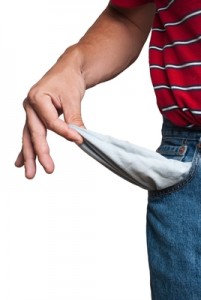 mental health when I went to work for Highlands Community Services Center and then Mental Health and Retardation of Tarrant County.  In community agencies, it is common practice for there to be established sliding fee scales for services to be provided according to financial need.  I adopted that practice when I first went into business for myself.  If you choose to do so, you will need to set up a matrix or scale to guide your decisions about how much to charge each of your clients and how (and if) you are going to verify your clients' incomes.
I chose to charge my full fee to those who earned $100, 000 annually and reduced my fee by 10% for each $10, 000 less that was earned.  If my fee was $100 / hour and my client earned $50, 000, she would only pay $50 / hour.  That was easy enough for me to track and figure out on the fly but it failed to take into account the number of individuals surviving on that income. And, it also failed to take into account my clients' catastrophic and health emergencies.
Reduced Fees
I also went through a phase of setting my fees on a whim.   I told myself (and my clients) that I was making the decision on my hourly fee based on "the needs" of my clients.  In truth, I am embarrassed to say, that was not always exactly true.  There was no consistency in place and there was no system in place  to determine a client's needs.  It was just me saying "Oh, that's hard luck – let me offer you a reduced fee."  You should know that not only is that not fair, it's also not good (or smart) business practice to do so. And, if you are in a relationship with insurance or managed care companies, it's actually illegal!
Scholarships
I now offer a limited number of reduced-fee scholarships to those clients in need.  Here's what that looks like . . . . When a client has a financial need – maybe he is going to be off from work for 6 weeks recovering from surgery – I may choose to offer a time-limited reduced hourly fee for my services.  It has a starting date and an ending date that the client is made aware of.  If additional time is needed at that reduced rate at the end of that "scholarship," I have the ability to offer another time-limited reduced fee scholarship.  However, I also have the opportunity at that time to not have another reduced fee scholarship.  This allows me to comfortably retain control over my fees and my time.
For a different perspective on the use of sliding scale fees, take a look at the Colorado Counseling Association's Chair of Ethics, Michelle Steven's article here.