Board Certified Music Therapist,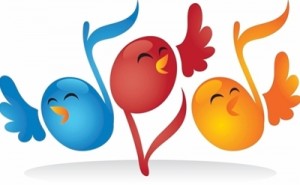 Kimberly Sena Moore, invited me over to her house . . . ahem . . . I mean her virtual house to guest post on her blog, the Music Therapy Maven!
I'm taking a break today and sending you over there to read my post on Using Social Media to Build Your Music Therapy Services.  (Even if you aren't in music therapy, I think you'll get the gist of it.)
I hope you'll be dropping in here and there to let us know how you are using social media to build your own practice!