I suspected that Frances J. Harvey's guest post last week 7 Ways a Virtual Assistant Can Help in Your Private Practice would generate some interest in VAs and it did!  I've asked her to come back and offer her suggestions for finding a great VA.  I hope you'll make her welcome by taking this opportunity to chat with her about your concerns and your experiences. 
   (If you are interested in writing a guest post, check out the guidelines here.)
 ______________________
 A Guest Post by Frances J. Harvey

I believe the most important key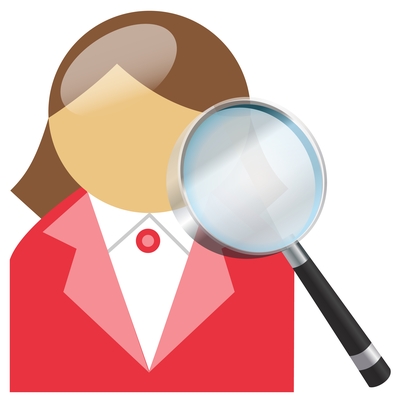 to our success is our relationships with others whether it be with your family, friends, clients or colleagues.  When you build relationships first, people will help your business will grow as a result.  Having a "top notch" psychotherapy practice means having the right people around you.  Having the right Virtual Assistant is just as important, if not critical.
It's similar to clients finding the right therapist. It's not hard to find a therapist (or VA), but finding the best fit for you and your practice is when you get the best results.  So yes, you need to take time, energy and research in finding that "top notch VA" for you and your business.
6 Steps to Find Your Top Notch Virtual Assistant
 Step 1 – Know What You Need
What are you looking to outsource?  Before you start your search, spend some time figuring it out.  This can evolve as you go, but if you need or want a VA with a special niche, knowing this in advance will save you time, money and frustration. Be clear about your needs and expectations in the beginning.  Communication is key. Don't make the assumption that the VA can read your mind or vice versa. So make your list!
Step 2 – Networking
While there are literally thousands of companies that provide outsourcing services, that doesn't necessarily mean that the quality is good. You get what you pay for. There are some legitimate companies, but it takes a lot of time to research to find one.  By networking, talking to people and asking around, you will more likely find that "golden nugget" VA everyone desires.  Ask other therapists if they are using a VA and it's possible their VA will have the inside connection with other talented, experienced and reputable VAs.  Word of mouth is still a powerful tool.
Step 3 – Refine Your Google Search
If you are searching online, get very specific about what you type into the search engine box.  The more detailed you are about what you are looking for, the better. Google has specific ways they crawl the web to find the information you are looking for and I find just by changing the language or rearranging a sentence can make all the difference.
Step 4 – Interview Several Virtual Assistants
Part of finding them, is to talking to them.  I would recommend that you have a 'virtual' interview.  This can be done through Skype, FaceTime, Google Hangout and other options.  This will allow both parties to really get to know one another.  Ask them to show you their home office or work space.  For a VA, having updated equipment is vital.  You can let them know that you are interviewing several VA's and will let them know your decision when you have completed your search.
Step 5 – Remember You Are NOT Committed
Be bold, step out and take a chance.  Just because you hire a VA doesn't mean that you can't fire a VA.  If they are not the best fit for you, keep looking.  Start with a small task or a few things that won't be detrimental to your practice if it doesn't work out.  Start with a trial period (maybe 30-90 days) so you can determine if this will be a good working relationship.  Just make sure to be up front and honest in the beginning.
Step 6 – You Are Not Limited
Keep in mind that you do not have to hire someone in your local area. Remember you are hiring a "virtual" assistant.  This stretches the possibility worldwide!  With the power of technology anything can be done virtually . . . except dropping off your dry cleaning and picking up the dog from the groomers, etc.
Other Considerations
Here's a website that has tons of information on what to look for when searching for a VA.   http://www.vanetworking.com/ .  As you are looking for your top notch VA you will come across a lot of information, especially if you are searching on the web.  Some are "certified" or "registered." While those are good things, don't think that it's a must.
Factor in all the information.  You may find a VA that has over 10 years experience and is just establishing a VA business of his / her own, is far more valuable, experienced and fits your need better than a VA who was recently certified or listed with an organization.
Pricing will vary from VA to VA depending on skills and experience.  Ask if the VA is willing to do a "trial run" to see if it would be a good and proper working relationship on both ends.  A confident and seasoned VA should offer this without an upfront fee.
Keep an open mind, build your relationships, and hire a VA so you can . . . DO WHAT YOU DO BEST!
 Have you already hired a VA?  Care to share your experience with us?

________________

Frances J. Harvey is a Virtual Assistant Manager and Certified Professional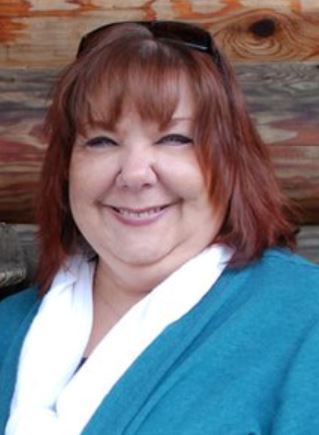 Coach residing in Long Beach, CA.  She specializes in working with therapists, coaches, and other professionals in the mental health field. She has over 25 years experience managing executive offices. Helping others is her passion and she does it with dedication, skill and a happy spirit.