I've shared with you before that I have a fabulous peer consultation group that meets monthly.  At our last meeting one of the Licensed Professional Counselors of the group, Traci Hart of Hart Counseling, LLC, facilitated a discussion on the self-care of therapists.  The information and resources that she shared were so thorough that I invited her to share some of them with you here. 

_______________________
A Guest Post by Traci Hart, MA, LPC

(If you want to guest post on this blog, check out the guidelines here.)
"Compassion for others begins with kindness to ourselves." ~Pema Chodron
When I first began practicing counseling, I was a contract therapist and had the flexibility of scheduling my own hours.  I quickly learned I was a lot harder on myself than any boss would ever be.  I took the saying, "if you don't work, you don't get paid" to heart.
When I took vacation time, I would double my hours upon my return to make up for the lost pay.  I tracked cancellations and no shows and increased my caseload to over 50 clients a week to compensate for the clients that would not be able to make it to their appointments.  Sometimes, they all showed!
I came home from work on Fridays and wanted to sleep until Monday morning when I had to start the madness all over again.  Gradually, my life became work and sleep.   The necessity of counselor self-care was not a familiar concept to me until this point of my career.
How do we know when we are pushing ourselves so hard we are negatively affecting our effectiveness with clients?  Each of us has our own "red flags" and our own methods of getting ourselves back on track.
Here are a few useful tools I have found along the way to help 1) measure and identify our risk for burnout and 2) identify wellness activities that are helpful to each of us.
Self-Care Assessment – This assessment focuses on how well we are caring for ourselves across several facets of wellness.  Saakvitne, Pearlman, & Staff of TSI/CAAP.  (Norton, 1996). Transforming the Pain:  A Workbook on Vicarious Traumatization.
When taken together, the ProQOL-III and Self-Care Assessment provide useful information on life balance.
The American Counseling Association has their own task force and web page on counselor wellness and impairment. There you will find information regarding risk factors, assessment tools, and wellness strategies.  You will also find tools for self-care that include Self-Care Assessment, Self-Care Strategies Worksheet, Self-Care Life Pie Worksheet, and a Self-Care Social Support Worksheet.
Additionally, Jeffrey A. Kottler has written The Therapist's Workbook:  Self-Assessment, Self-Care, and Self-Improvement Exercises for Mental Health Professionals, 2nd Edition, This book is described as a guide for self-reflection, growth and change.
I am interested in knowing how all of you keep yourselves in check when it comes to your own self-care.  Do any of you use any of the above tools or do you have any new and creative suggestions?  Even sharing all of these ideas among those of us in private practice is a step in self-care!
_____________________
Traci Hart, MA, LPC, is a therapist in private practice with Hart Counseling,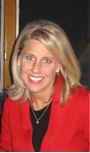 LLC in Littleton, Colorado, USA.  She specializes in helping people find new directions and balanced lives by providing knowledge, skills, and support.
SaveSave