BlogStart for Therapists:
The Best Way to Get Seen and Known Online
Back in 2009, starting a blog changed my life.
At that time, I had a private practice as a therapist, but I was getting flooded with phone calls from other therapists and therapists-in-training, asking for my help and advice.
I wanted to answer all their questions, but all those "pick my brain" phone calls were really starting to eat into the time I needed to devote to my private practice and help my clients.
I met an online marketing coach and told her my story. Right away, she said, "You really need to start a blog."
At first, I thought, "No way." I was a complete and total digital dinosaur, and was highly tech-phobic. My strong suit has been people and relationships, not machines that buzz and hum and have buttons everywhere!
Truthfully, I thought this coach was crazy. I didn't know what a blog was, and I was pretty sure I had never read one. I certainly didn't see how a blog was going to help me get clients or help me reach my professional goals.
And the technology part TERRIFIED me. I felt like every time I touched a computer, it froze up or shut down – and I had never published anything online. Ever.
I also had major concerns about how to blog, as a therapist. How was I supposed to manage comments from my blog in an ethical way? How could I manage the community I hoped to attract, and still conduct myself within the parameters we need to follow, as therapists?
I was so nervous…but as I listened to this online marketing coach, she (slowly) started to convince me that a blog could be an incredibly effective way to get the word out about what I do – and it could help me market myself in LESS time.
Eventually I said, "Okay. Let's give it a shot."
That was the turning point for me.
We launched the blog a few months later, and I dove headfirst into the blogging world! I dedicated myself to learning how to blog the right way. As I published blog posts, made mistakes, published some more, and kept learning, I figured out how to turn my blog into a huge asset for my business – and a way to get found by prospective clients, referral partners, and the search engines!
And my blog started bringing in some amazing results.
I built up a reputation and a level of authority in my field that I had never reached before.
My phone started ringing off the hook, and at certain points, I could barely keep up with all the prospects that wanted to hire me. I'm talking about 5 calls a day, sometimes! It was wild!
I attended a 10,000-person conference, and was recognized in the exhibit hall as I mingled. I could hear people saying, "That's TAMARA SUTTLE!"
I got speaking and workshop inquiries from all over the country, and built a mailing list of over 6,000 community members.
Yes, that was all from my blog. I recently told my online marketing coach (yep, that same one that convinced me to start blogging in the first place) that starting a blog is the best thing I've ever done for my business…and it's absolutely, positively true.
---
Not Sure About Starting a Blog?
Does the idea of starting a blog make you cringe?
I get it. Blogging can seem really scary.
…and it also might seem really counterintuitive.
Perhaps it seems crazy to you that sitting in front of the computer every week can help you get clients and build your private practice.
Do any of these describe you right now?
You're tired of looking at your website every day, and wondering why no one is visiting it.
You'd like to attract more clients and bring in more referrals, but you have no idea where to start.
You're interested in starting a blog but you're worried about how to do it in an ethical way. You have questions about whether you should allow comments on your blog posts and what your obligations are for taking care of the people who are in your blog community.
You're overwhelmed by the technology piece of getting started with a blog. You're wondering what tool to use. Maybe you're a technophobe, like I used to be!
You're not sure how you feel about publishing your writing online, and the idea of starting a blog and putting yourself out there in such a BIG way makes you really nervous.
If so, I can help.
---
Why You Can Trust Me to Help You Start Your Therapist Blog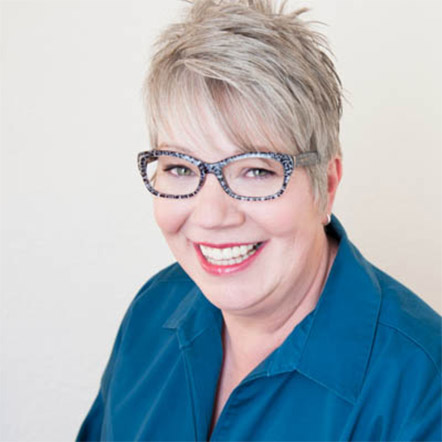 My name is Tamara Suttle, and I'm a Licensed Professional Counselor. I've got over 30 years of experience in mental health, and my specialty is creating collaborative communities of care and support—online and face-to-face.
I've worked side-by-side with coaches and therapists around the world to help them discover their natural strengths and envision the many "right" ways (There's never just one!) to build a successful private practice.
My blog, Private Practice from the Inside Out, is the world's most highly trafficked independent blog for mental health professionals seeking inspiration and information for building vibrant private practices.
I have read hundreds of books and articles on the subject of online marketing and blogging and I've taken many (many!) classes on blogging, social media marketing, and search engine optimization.
I've also hired the best coaches and mentors I could find, so I could learn directly from the most knowledgeable people about how to effectively using a blog to attract the attention of potential clients (and the search engines, too).
Through it all, I've discovered the time-savers (and the time-wasters) for therapists who want to get known online by starting their own blogs.
I can't wait to show you how to conquer your sense of overwhelm, cut through the clutter, and build a therapist blog that will become your practice's most important asset.
---
Imagine a New Way to Market Yourself as a Therapist
Imagine this scenario:
A potential client needs a therapist.
She gets your name, along with the names of several other therapists when she asks her friends and family for referrals.
At that point, she knows she needs to choose between several counselors, so she decides to do a little research before calling anyone for an appointment.
She looks you up online and finds your blog. Then she spends an hour reading through many of your previous blog posts. By the time she's done reading, she has a very good feel for how you work with clients, and she already sees you as a strong authority in your niche.
She even begins sharing some of your articles on with her Facebook friends and Twitter followers so the people in her network can view your content, too.
This potential client has already begun to trust you – and she hasn't even met you yet.
She does some online research on the other referrals she was given. One of the therapists doesn't have a website at all. The next one has a small three-page website that has a short bio of the therapist and a brief list of services, but doesn't include any content that speaks to her needs.
After her research, she chooses YOU as a therapist, based on the strength of your blog posts and your online presence.
Now imagine this:
Your blog is the heart of your marketing, and you attract a steady stream of potential clients who find you through your site.
As you continue to blog, you get tons of social media shares on your blog posts, and you also get more and more traffic from the search engines.
Google starts to rank you higher and higher for popular search terms related to your niche because you're becoming a recognized online authority in your niche.
Sound good? I thought so! And this is exactly what a blog can do for you.
Bottom line: Getting clients is not what it used to be. Blogging and social media tools have changed the way psychotherapists market themselves.
Those who are learning to embrace the new technologies are achieving amazing successes in their practices.
Those who don't embrace them are being left in the dust.
Blogging is the smartest (and most rewarding) thing I've ever done for myself, professionally speaking.

As strange as it might sound, if your goal is to change the world and touch people's lives, blogging can do that…and it's also one of the absolute best things you can do to build a thriving private practice.
But blogging has to be done the right way – and it isn't quite the same thing for us (as therapists) as it is for other business owners and entrepreneurs. It's important that when we blog, we follow ethical regulations about patient confidentiality, sharing of personal information, and risk management.
And that's exactly why I started teaching my 4-week class, BlogStart for Therapists. I wanted to teach therapists to blog effectively – and get all the client-attracting benefits from starting a blog – while still blogging in a way that follows our ethical rules as therapists and helps your clients.
What People Are Saying About Working with Me
"My blog has attracted over 1.5 million visitors to the site, and right now I'm getting about 70,000 visitors every month."
I started my blog, SpeakingofSuicide.com, after the very first meeting of your Blogstart for Therapists workshop. Since I started the blog four years ago, I've had over 1.5 million visitors to the site, and right now I'm getting about 70,000 visitors every month. Thank you for helping me overcome my fears and break through my inertia so I could start this blog, Tamara!
"My blog is one of the top referral sources of traffic to my website, and it's one of the best investments I have ever made in my online presence."
When I began working with Tamara, I was extremely new to the whole blogging experience and her class was the first step I took to dip my toe in the proverbial water of blogging. It was the best thing I did for my online presence. With her class, I learned all of the usual do's and don'ts of blogging, but even more helpful was that the class was geared specifically for therapists. Throughout each class, I felt that my questions were heard and answered (as well as some I never thought to ask!) Thanks, Tamara!
Introducing BlogStart for Therapists
BlogStart for Therapists is a safe place for you to learn how to get seen and known online, and become a trusted authority in your field.
…even if you're scared of (or overwhelmed by) technology.
..even if you're skeptical about whether a blog, or social media marketing can actually benefit your practice.
And you'll see how to do it in an ethical way that feels comfortable to you as a therapist – without compromising your integrity – and your prospective clients will appreciate you for it.
---
Here's How BlogStart for Therapists Works
Over the course of 4 weeks, I'll walk you through everything you need to know about the art of blogging as a therapist.
Here's how this program works:
Each week for 4 weeks, we'll come together for a live 60-90 minute class, led by me (Tamara).
Classes will be held on April 3rd, 10th, 17th, and 24th from 12pm to 1:30pm, Mountain time.
It's okay if you can't attend the live sessions! You'll get lifetime access to the class recordings and other resources.
Each class will include an open Q&A session, so you can get all your biggest and most pressing blogging questions answered.
At the end of each class, you'll also get a Blogging Challenge and a Polishing Tip, to help jump-start your posts and improve your blogging skills.
---
Here's Exactly What We'll Cover in BlogStart for Therapists
Week 1: Planning and Goal Setting (April 3rd)

In our kick-off class, you'll learn how to:
Figure out how blogging fits into your marketing cycle.
Get your blog visitors to know, like, and trust you (and why that's so important!)
Set realistic intentions for blogging i.e. What do you want to accomplish with your blog?
Find your inspiration and discover great examples of therapists who are blogging in your niche.
Establish and measure your SMART goals for blogging (Smart goals are Specific, Measurable, Action-oriented, Realistic/Relevant, and Time-Specific).
Figure out exactly what your audience want you to blog about and brainstorm a virtually endless list of great content ideas for your blog.
Get started with blogging using easy, manageable baby steps and avoid biting off more than you can chew.
Let go of blogging perfectionism once and for all.
Commit to blogging on a consistent basis, and why consistency is so critical.
Figure out exactly how often you should post on your blog (I'll give you my very best recommendations about how often your should be blogging!)
Week 2: How to Get Blog Readers and Keep Them Coming Back (April 10th)
Once you've gotten started with publishing content, it's time to discover the best ways to get readers and keep them interested in your blog. In week 2, you'll learn:
Why you need to make an effort to get your website noticed and how blogging helps you do that. It's not enough just to publish blog posts and cross your fingers — you must learn how to attract readers!
How to keep from "blogging to the crickets" i.e. what to do to attract readers when you're just starting out. You'll discover the many ways to get readers to your blog, and build an audience of your ideal clients and potential referral sources.
How blogging is related to SEO (Search Engine Optimization) and how your blogging efforts can help you rank higher in the search engines for the terms your ideal clients are searching for.
Why it's critical that you get your community to hang out (and talk to you) on your web pages and blog posts rather than on Facebook, Instagram, or other social media sites.
How to write naturally about what matters on your blog, establish your expertise, build credibility, and develop trust with your audience members.
How and when to talk about your services and products on your blog (HINT: Don't pitch and sell on your blog on a routine basis! Your job is to provide useful information instead).
The best ways to get potential clients and referral sources coming back to your blog again and again.
How to use podcasts and videos as part of your blog (your own and other people's).
How to attract the attention of the search engines while you're blogging.
Why you really should be using images (video, photographs, graphics, etc.) on your blog 

and how to find them for free (or cheap!)

The easiest ways to measure the traffic coming to your website using free tools.
Week 3: Blog Comments and the Echo Factor (April 17th)

In our third week, we focus on community and engagement on your blog. You'll learn why you want to permit (and even encourage) commenting on your blog and how to:
Figure out where to comment online (on your blog and other people's blogs, too).

Finding blogs that have a healthy following and an engaged community so you know where to comment.



Engage with and build your online community – and how conversations on your blog build loyalty, trust, and readership.
Get trusted faster by writing thoughtful comments on other people's blogs that expand conversations and connect you with potential clients and possible referral partners, too.
Consistently build your brand by commenting across multiple social media platforms.
Harness engagement and comment to position your site as a trusted "hub" for resources and information within your niche.
Uncover your online reputation.

Every therapist has an online reputation but many of them don't know it! I

f you aren't out there building your online reputation, you're 100% dependent on other people to build it for you – so you need to know your current online  reputation, where people are talking about you online, and how to take control of your reputation as a mental health professional.
Use your commenting strategy to build and influence your online legacy.
Grow your online network – in your own backyard, across the country, and around the world – and gain referral sources from around the word.
Use online engagement with your readers to shape your future online content and help you come up with the right topics to write about.
Deal with your fear of blogging and conquer those fears (for good!).
Create an effective comment policy — and why you absolutely must have a comment policy on your blog.
Handle negative comments, profanity, personal attacks, off-topic. discussions, and trolls on your blog. Yes, it is possible to handle stuff like this without losing your mind!
Respectfully disagree with readers on your blog and use controversy on your blog to build engagement with your visitors.
Make it easy for readers to comment by creating a welcoming environment on your blog and get your readers to comment consistently.
Use polls, Gravatars, and other tools to facilitate conversations on your blog.
Use your lack of knowledge to facilitate more commenting on your blog. (I know that sounds counter-intuitive but it is possible!)
Figure out how quickly you need to respond to the comments on your blog. Quality and reciprocity effect commenting and discussion on your blog, so it's important to get this right!
Week 4: Blogging Etiquette and Risk Management (April 24th)

In our last class, we'll handle the overall blogging etiquette, setting and holding your boundaries, and staying within our ethical regulations as therapists when we blog. You'll learn how to:
Manage the risks associated with blogging for therapists.
Handle your fears around blogging and having a public persona and discover how to build your professional reputation online.
Avoid doing therapy online with your blog visitors.
Identify "emergencies" on your blog and deal with suicidal/homicidal threats online.
Stay out of trouble when sharing your opinions online and avoid alienating other bloggers when you're publishing content.
Avoid plagiarism on your blogs and find legal and safe images, text, video and audio material you can use on your blog (this includes giving proper attribution to artists and writers when you use their materials).
Establish and handle boundaries online, and understand what dictates the boundaries for therapists who blog.
Create a healthy culture on your blog by facilitating transparency and authenticity.
Use links on your blog effectively and avoid "link litter."
Attract attention from the search engines ethically and properly, without resorting to questionable or sleazy tactics (including how to attract links back to your blog, and what NOT to do to attract backlinks).
Create an effective social media policy for your practice (and why it's important to have one).
Avoid blatant self-promotion when you are blogging.
Identify the best next steps for your blog.
Ethically and effectively stand out from the crowd – and get seen, get trusted, and get heard online.
---
When You Enroll Today, You'll Also Get These Bonuses:

Bonus #1: Access to the BlogStart for Therapists Online Community
You'll have access to me and everyone else who has ever attended BlogStart for Therapists through our private Facebook group page. You can continue the conversation in between and after our classes and share resources and inspiration in our Facebook group long after the program is over.

Bonus #2: Tamara's Famous Resource Lists
After each class, I'll post links to all the resources, tools, and blog posts we talked about right on our BlogStart for Therapists class page. You'll never have to go digging for links or ask yourself, "What was that site that Tamara mentioned in class #2?"

Bonus #3: Blog Topic Brainstorming Opportunities
Wondering what to write about on your blog? During many of our classes, I'll pick a couple of therapists who are on the live calls, and get the whole group (including me!) to brainstorm blog post topics for those therapists. You'll come out of those sessions with a big list of ideas for your own blog post content.
---
"My blog is currently getting more than 45,000 visitors every month!"
Tamara has taught me a lot about blogging, and the value of blogging as a marketing tool. She has empowered me to believe that I can succeed in promoting my business online. Just this week, I had a post with over 1,000 likes on Facebook, 24 comments, and multiple re-pins on Pinterest. Because of this, I've nearly doubled my email mailing list, too!
"In grad school, we learn how to be the best counselors we can be. What we do not learn is how to market our services as counselors."
During my conversation with Tamara, I learned valuable information on how to increase my referral base and keep referrals coming – information that I immediately put into practice as soon as we hung up.  It was amazing that Tamara's advice could make such a difference!
My Money-Back Guarantee
Are you on the fence about joining us for BlogStart for Therapists? I want to give you every chance to try the program with confidence so I'm offering a hassle-free guarantee.
If you decide BlogStart for Therapists isn't a good fit for you after our first class, I'll refund your money – no questions asked.
---
Join BlogStart for Therapists Today and Get:
The full BlogStart for Therapists series including the 4 information-packed live classes.
Lifetime access to the entire program so you can re-watch the videos or refer back to the tools and resources at any time.
The Private BlogStart for Therapists Community, where you can connect with others therapists, brainstorm ideas, and get help with your biggest blogging questions and concerns.
The additional learning bonuses including the resource lists and blog topic brainstorming opportunities.
…and right now, BlogStart for Therapists is only $199. But if you want to join us, you need to sign up before March 31, 2017 at Midnight (Pacific Time). After that, I'm closing registration for the spring session of this class.
Quit spinning your wheels and spouting good intentions and learn how to actually get known, get trusted online so that you can get hired by your ideal clients.
Space is Limited – Enroll Now for Just $199

---
Frequently Asked Questions About BlogStart for Therapists
How will BlogStart for Therapists help my business?
BlogStart for Therapists is going to show you how to get known and get found online so that when your ideal client and potential referral sources find your website, you are offering so much useful information and inspiration that they pick up the phone to call you!
I want to join BlogStart for Therapists, but I'm really busy right now. What should I do?
If you want to get known and get more clients and you already have a blogging platform, this series might be exactly what you need to find more time in your week.  Besides, every class will be recorded so that you can listen to it later at your convenience.  You won't miss one bit of the information that I go over with you!
Will this class walk me through the technical steps of setting up a blog?
No, I don't focus on the technical side of things in this class, so it's best if you have a blogging platform already in place before you start BlogStart for Therapists. For example, if you already have a website set up in WordPress, you are ready to go! I am also happy to refer you to one of my favorite geeks to help you get the foundation for your blog set up, if you are not quite there.
Will this class walk me through optimizing my blog for search engines?
While consistent, high quality, focused blogging typically does increase your ranking among the search engines, SEO (Search Engine Optimization) will not be the focus of BlogStart for Therapists. Before you can gain the favor of search engines, you need to get the basics of blogging down.
The idea of blogging scares me, but I keep hearing I should do it to get known in my community. Is this really going to make a difference in my business?
It depends.  If you just attend the classes and don't do anything with the information that you hear, it probably won't help you get seen or known at all.
On the other hand, if you take the information and the baby steps that are outlined in the class, your fears should ease because you'll know the right way to start your blogging and have access to tons of information and support on your journey!
I'm concerned that if I take this class, it might just overwhelm me with a bunch of techno-babble and not give me any practical steps to take to improve my blogging.
That's not going to happen in this class, and here's why. . . . I am easily overwhelmed and confused by the technical stuff. BlogStart for Therapists isn't about the technical stuff. It's about how to let potential clients and referral sources (and search engines, too!) know about the important work that you do with clients so that you can reach more people and touch more lives.
Will BlogStart for Therapists only work for mental health professionals?
Nope! Mental health is my primary focus, and many of the people who join the program will be therapists and counselors. However, speech therapists, artists, massage therapists, chiropractors, physicians, and even dentists have all joined BlogStart for Therapists and they can all learn what they need to make their blogs stand out online from this program, too.
Can everyone in my private practice join in on BlogStart for Therapists, once I have signed up for my spot?
I love that you recognize how valuable this information will be for you and your colleagues! However, each individual in your office will need to pay for their own access to this course.
How long does BlogStart for Therapists last?
We'll meet 1 time per week for four consecutive weeks, for 60-90 minutes each time. You'll have access to our private Facebook group from the minute you register for the course, so you'll always have a way to get the support you need as your blogging develops.
What if I do everything you tell me to do and I still don't see an increase in traffic to my website?
Truthfully, I've never seen anyone apply these strategies and NOT improve their traffic. If you make the real commitment to grow your practice by blogging, I know you'll see an increase in traffic to your website and calls to your office, too. If you are attending the classes (or listening to the recordings) and taking the steps we discuss, I'm confident that you'll get the results you want.
Is there a guarantee for BlogStart for Therapists?
Absolutely! If you realize after completing the first class that this course just isn't for you, I will refund 100% of your money. I do that because your success is MY success.
I live outside the United States. Is this information going to be useful for me?
Absolutely! I work with therapists and health bloggers around the world.  The blogging strategies are applicable no matter where you are and the results are the same!
I don't want to be a bigwig in blogging.  I am a social worker and I just want to build my private practice. Will BlogStart for Therapists help me?
Yep!  If you are a social worker, psychologist, professional counselor, or a mental health professional in training, that's exactly who this series is designed for i.e. psychotherapists who want to get seen and get heard and get more attention from potential clients and referral sources and the search engines, too!
What am I waiting for?
That's a great question!  What are you waiting for?  If you are afraid … of your own success … or just getting started … or of making a commitment … or to invest in you and your practice … I've been there and I can help! hope you'll give me a chance to show you how to move past these fears and take a BIG step toward achieving your ideal practice. That's how we will change the world, together!

"Tamara is passionate, smart, energetic, and experienced."
I highly recommend Tamara for both consultative and therapeutic work – her blogs are filled with helpful information, and she is a well respected member of the counseling community.
"Tamara has been one of my most valuable resources in building my private practice."
I immediately found that being a part of Tamara's consultation group was one of the most important things I could have done to build my practice. I left each meeting with ideas to implement AND motivation to get them done! Not only did I gain clinical, ethical and running-a-business knowledge – I was also able to get to know other counselors whom I trust. If you are looking for help with your practice and you want someone who can think outside the box, push you to levels you never knew you could do, and can do all that with inspiration and grace – you found her!

Save
Save
Save
Save
Save
Save
Save
Save
Save
Save
Save
Save
Save
Save
Save