Many of you may be able to relate to this email I received from Kate Nesterwitz in Philadelphia, Pennsylvania.  Kate has just finished up her Masters degree in Couple and Family Therapy at Thomas Jefferson University and plans to specialize in sex therapy.  She writes . . .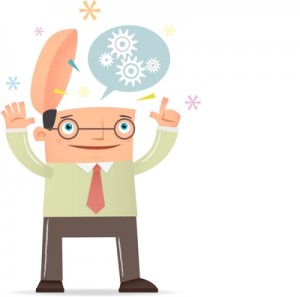 I came across your page as I was searching for ideas for what to put into a letter to private practitioners.

I just received my MFT degree and would like to send letters to private practitioners in attempts to perk their interest in expanding their practice and hiring an unlicensed therapist. There are many advantages in doing so but I'm struggling to create a letter that both markets myself and requests a position while also explaining what is "in it for them" per say.

It's clear from your site that you may have some ideas for what and what not to include. I would love to get any tips or suggestions from you!

Thank you so much for time and kudos to creating such a thorough and helpful website."
Kate!  I'm so glad you wrote and I love your confidence! So let me help you with this.  You are right in stating that there are many advantages to hiring a new professional – especially one that is pursuing a mental health license!  You sound as if you already know what some of those advantages are so I won't elaborate on those here (and if you don't know, I wrote about a few of them right here in a blog post last year.)
It sounds like what might be more helpful to you is a great attention-getting cover letter. Here's a few tips to help you write a cover letter that excites your potential employer about the possibilities of working with you . . . .
Highlight your skill set in the first paragraph.  The goal of your cover letter is to highlight the strengths and fresh ideas that you are going to bring to the agency.  Don't get sidetracked.
Don't start out in a boring and predictable way and don't state the obvious.
Don't be timid.  Write with a sense of authority about the position that you are applying for.
Your potential employer doesn't care about you.  S/he cares about her business.  Don't skew your cover letter to be about you – it's about what you can do for your potential employer.
Use current, aggressive, and action-oriented language.
Position yourself as specific solutions to your potential employer's problems.
And, finally, if you struggle to put these tips into practice, consider hiring a copywriter to help you put together a cover letter that sings.  It's a tiny investment in your future that could land you in a job that you love.
(If you don't know a great copywriter, let me introduce you to Kathryn Bass. Kathryn is an author, an editor, and a copywriter.  Her business is  Kadroodle and she has helped me when I couldn't find my voice.)