I started working with a Virtual Assistant last year when I realized I was over my head with too many to-do's.  Some of them I just hated doing and so I didn't do them; others, I was just simply clueless about doing and botched up trying to do.  Deciding to work with a VA was one of the best decisions I've made in 20 years of private practice. 
Soon after that, I started looking around for VA's that might be interested in guest blogging.  That's when Frances J. Harvey came to my rescue and said that she would be happy to talk to us a bit about how those in her profession can help psychotherapists in private practice.

    (If you are interested in writing a guest post, check out the guidelines here.)   
______________________
 A Guest Post by Frances J. Harvey

Being in private practice is very rewarding.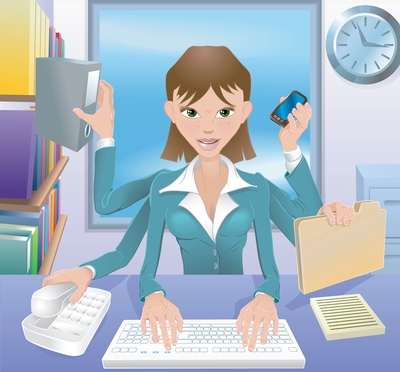 For a therapist, it is usually the ultimate goal – your own practice, a full case load according to your schedule, and time devoted to family and friends!
You have worked hard to get to this place in your career.  Your desire and passion is to help your clients become mentally healthly people, couples and familes!  You have invested countless hours, dollars, and I am sure many tears, to accomplish this.  You have arrived . . . .
BUT during this process – one very important piece of the pie was missing – being trained and education on the business side of running a private practice.  Nobody taught you how to run your practice or you may have had one class on marketing, and most likely no classes on bookkeeping and nothing in regards to managing the business side of mental health!  So you have had to figure it out by trail and error, asking for help, reading yet more books, spending countless hours that have cost you time and money.  Maybe you're still in the process of trying to figure it all out.
You were educated to be a mental health clinician, not an administrator, bookkeeper, marketer, social media manager, etc!  Yet you are expected to do all of this in addition to the time you spend with your clients, charting, etc – because there is no one to do it for you.  This takes precious time from actual client hours or even family time.  For many, it is a rude eye opener.
Awe, But There IS One Who Can Do It For You…
We were all designed for a purpose – a specific purpose – and to live out that purpose;  however, we are not called to do it all!  Yes, we are to be good stewards of what we have been entrusted with, but stewardship is not defined as doing everything yourself.
Here is how Webster defines stewardship:
The conducting, supervising, or managing of something; especially – the careful and responsible management of something entrusted to one's care."  
So, it's not about doing everything yourself, it's about getting the job "done" the best possible way.
Therapists are uniquely called with a special gift of active listening, a heart of compassion along with their education to do this work.  It has been a proven fact that when a person works within their strengths they are more productive, successful, less stressed and ultimately at their peak of happiness. When you do what you love, you do it the best!
So You Ask, "How Can I Focus On My Strength and Keep My Practice Going?"
I'm glad you asked!  This is where a Virtual Assistant (VA) comes into your life, your practice and releases you from the tasks that can be time suckers, yet are vital to your business. Lets start with the basics – defining what a VA is. Now, I know you are aware of the meaning of words, but it sometimes helps to look at them on paper and put meanings together to get the full picture.
VIRTUAL = Occurring or existing primarily online;  having the essence or effect but not the appearance
ASSISTANT = A person who contributes to the fulfillment of a need or furtherance of an effort or purpose
So in other words… a VA exists online being effective without being present and contributes to the need or furtherance of an effort or purpose.
In a guest blog last June, Licensed Professional Counselor, Aaron Potratz, wrote about How A VA Could Help Save Your Sanity And Make You Money.  He was right on with the math.  If you factor in the hourly rate of a VA compared to paying benefits, overhead, taxes and more that come with hiring an employee, you will see right away how you will come out ahead with hiring a VA. You are able to avoid all that 'extra' overhead.
Now That We Have Established What a VA Is, The Next Step Is to Understand How a VA Can Help You!
Here Are Just A Few Ways…
Hand Over Your Calendar – Managing your calendar can be time consuming. Not only do you have clients to keep track of, but you have to interweave it with your family time, errands, personal appointments, etc.  You may be so busy, that forgetting to enter just ONE thing can be devastating – not only to you but to your clients.
Email and Voicemail – When clients are searching for a therapist for the first time – most are anxious, stressed and a little fearful.  Waiting too long to respond can be costly to your practice as they will move on.  Other email/vm can be filtered by your VA such as spam and other unwanted emails. As your practice grows, so does your inbox! Of course there will be some that only you can take care. By allowing your VA to manage them for you they are able to lift the burden that can weigh you down and cause you to lose potential clients. Once you get the ball rolling with your VA, they will be able to respond to email/vm just like you would.
Marketing – Unless you are having extensive training or an extremely natural outgoing personality, this can be one of the biggest monsters a therapist will face, but it is one of the most IMPORTANT components for your business to survive and thrive! It has been stated that it takes 3 months to see the fruit of your marketing efforts.  So marketing is not just a ONE TIME event.  If you want to continue to build and keep a full caseload, it is a continuous effort.  If you are considering hiring a VA, and the area of marketing is not your forte – make sure to find one that has experience or is willing to learn and handle this for you.
Social Media – These words alone can be intimidating. Now of course, if it's for your own personal use, it can be fun.  But when it comes to Social Media for business that's another story and a possible monster to face.  And yet once again, it is a vital part of your practice.  The world is not the same as it was 20 years ago, and technology/social media has become the number one source to communicate, especially when people are looking for a service.  Yes, relationships are still most effective eventually, but people will do their homework finding just the right one.  Make sure to ask the VA what their experience and view is in this area.
Bookkeeping –Having to keep track of income/expenses is – at best – a chore.  But in order to know how you are doing, if you are making money, losing or just breaking even, you have to MEASURE.  You can't grow if you don't know!
Scheduling NEW Clients – Now wait. Before you freak out, I know what you're thinking. J  You are shaking your head saying "not possible. They wont know what to say or how to talk with them. I could never trust this part of my practice to a VA."  This would be a gold mine to find that VA with a "niche" – It is rare, but they do exsist.  A VA who is experienced in mental health, understands how to talk with potential new clients and turn them into intakes.  Finding a VA with all of the above qualities and added experience in mental health gives you the ability to off-load more than you may believe is possible.
Blogging – One thing people love is FREEBIES!!!  Even advise and tips.  Blogging has been a great platform for the mental health field for many reasons.
It's FREE advertising for you!
When done well, it gives readers a take away – free stuff.
Writing about different topics that people struggle with not only lets you "give" away valauble information, but it gives your reader a chance to see "who" you are.
It can influence their decision to work with you or keep looking.
But, blogging is time consuming as it takes research, learning your "style" and more.  A good VA should be able to help in many ways when it comes to blogging.
There are many other things you can off-load to your VA.  The great thing about it is that you get to decide what you want to do and what you want your VA to do.
How might VA's be useful to you in your practice?  I welcome your comments, suggestions and ideas.  I am happy to answer any questions or concerns and would love to talk to you if you are interested in more information.
________________

Frances J. Harvey is a Virtual Assistant Manager and Certified Professional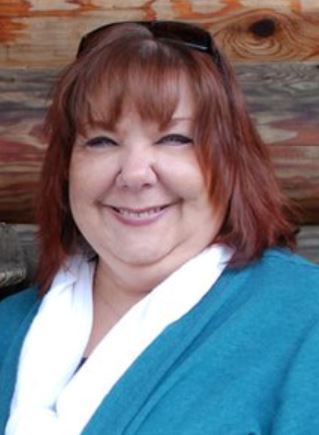 Coach residing in Long Beach, CA.  She specializes in working with therapists, coaches, and other professionals in the mental health field. She has over 25 years experience managing executive offices. Helping others is her passion and she does it with dedication, skill and a happy spirit.